Improve Your Results With Grandview's Most Effective Coaching!
Sometimes, the best way to achieve your fitness goals is to get dedicated, training from a professional who is totally committed to helping you succeed.


Total Body Transformation is a fast track to results. Through personalized nutrition strategies and custom workouts, our trainers will empower you with every tool you need to lose weight, upgrade your athletic performance, or improve your muscle tone. GO: Fitness is home to the best personal trainers in Grandview, and we're proud to give back to our community by helping ordinary men and women lead happier healthier lives!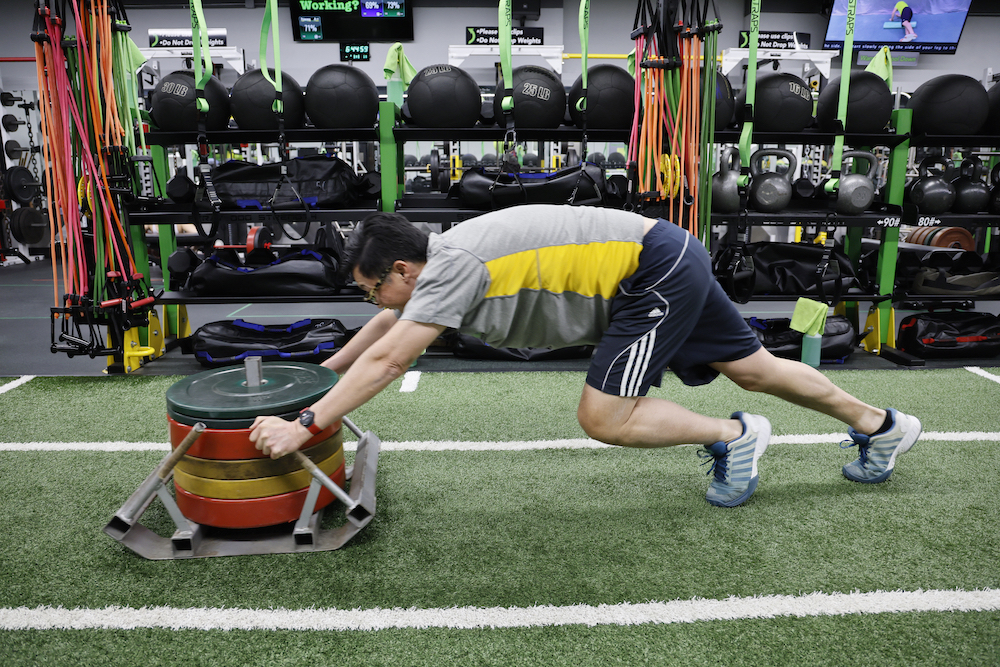 Our Total Body Transformation Program Includes:

A Weekly Private Coaching Session
A Weekly Semi-Personal Training Session
A Weekly Large Group Session
Personalized Nutrition Plans Based On Commitment Level
This is a hybrid of all of our training and is designed to help people reach their goals in a fun and safe way. Without them having to break the bank on private coaching exclusively. When it comes to building muscle or losing weight, our professional coaches at GO: Fitness want to ensure that every session counts. From warming up to cooling down, nutrition is a critical part of your routine. If you want to optimize your meals without missing out on Grandview's incredible food scene, sit down with us and let's talk about your body, your needs, and what you crave. It all starts with nutrition coaching.

No matter whether your goal is to pack on mass or shed weight, fill out the short form below to learn more!

Why Is Our Total Body Transformation Program Right For You?
The best part about our Total Body Transformation Program training is feeding off the energy of everyone around you. At GO: Fitness, we're surrounding you with a great group of new friends and supporters who can have your back through every step of the journey.
Our Total Body Transformation Program is helping people here in Grandview challenge themselves each and every day and have a great time in the process.
Come see us today and take on the best combination of:
Bodyweight exercises
Strength building movements
Effective endurance training
Proven fat-burning workouts

Our Total Body Transformation Program Can Impact Every Aspect Of Your Life
You've heard it for years: exercise is essential to a healthy lifestyle. So why don't we do it more often?
The truth is, a lot of workout routines just aren't that much fun. We're here to change that.
At GO: Fitness, we work hard to offer exciting Group Fitness classes that can keep your heart racing and keep your mind motivated.
Join us here in Grandview today for:
Boosted energy levels
Reduced stress and anxiety
Improved discipline and focus
Incredible self-confidence
We're helping people of all abilities find success and we can't wait for you to be next. Fill out the short form on your screen to learn more today!
Don't Miss Out On Our Total Body Transformation here in Grandview

Just fill out the short form below to get started with nutrition coaching!